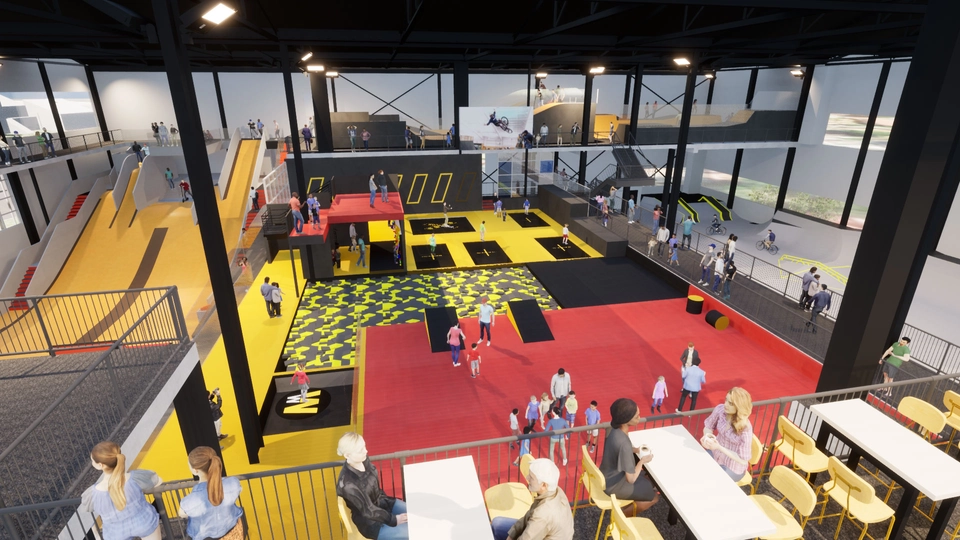 COMING SOON TO CASTLE HILL
WELCOME TO WOODWARD SYDNEY
Woodward Sydney's state-of-the-art facility will be Australia's largest indoor venue for action sports and the first of its kind in the Southern Hemisphere.
The facility will offer sport programming for all ages and abilities across skateboarding, BMX, scooter, snowboarding, skiing, rock climbing, bouldering, aerial awareness, and fitness training. 
WHAT TO EXPECT AT WOODWARD SYDNEY

With locations across the US, Woodward Sydney will feature the best that Woodward has to offer including innovative facilities, unique training tools, expert coaches and a range of programs.
Stay up to date
Be first to receive facility updates, grand opening details, and special offers by entering your information below
Location
Castle Towers Shopping Centre, 22 Showground Road, Castle Hill NSW 2154
Woodward Legacy
Since 1970, Woodward has been fueling passions of youth, adults, and athletes alike, pushing action sports progression, while inspiring and mentoring the next generation.